Whether you've called your current residence home for many years or have just closed on a new property, Park Slope homeowners are no strangers to home renovations. There are many reasons to renovate your Park Slope home, whether for personal reasons or to increase the property value. If you're on the fence about whether or not to renovate your home this year, read on for a few reasons that may help you make your decision.
Find your why
One of the main reasons to renovate your Park Slope home is simply because it's yours. You should feel comfortable and happy in your own home; if undertaking a renovation will help you achieve that, it's worth considering. Not to mention, any renovations you make will increase the value of your home, should you ever decide to sell. Regardless of your reasoning, make sure you're clear on your motivations for wanting to renovate before moving forward.
Home renovation statistics
One of the most popular renovations is a kitchen upgrade. These have been proven to have the most effective return on investment, as over
80%
of buyers consider the kitchen one of the most influencing factors in purchasing a property. For a mid-range kitchen upgrade, you can expect to recoup 50%-60% of the costs.
If you're considering home improvements, now is the time to start. Look for contractors online or seek recommendations from friends or family. You may also contact a local real estate agent, such as (name and contact information), for suggestions! To acquire a sense of their approach and what they would charge for your specific project, speak with several contractors.
Planning your renovation
While we've already covered the monetary return on investment for your Park Slope real estate remodel projects, it is important to note that there are other ways to consider the value of a renovation. Above all else, as a home buyer, your first consideration should be, "how will this renovation improve my experience of living here?" If the new improvement makes life easier or more comfortable for you, your family, and your guests, it can be well worth the investment even if the rate of monetary return upon sale is closer to the 50% than 90% range. Consider what changes would benefit your quality of life: a larger kitchen with more storage or counter space for meal prep, an updated bathroom with a luxurious shower or tub, or a soundproofed home office where you can telecommute in peace.
Kitchen renovations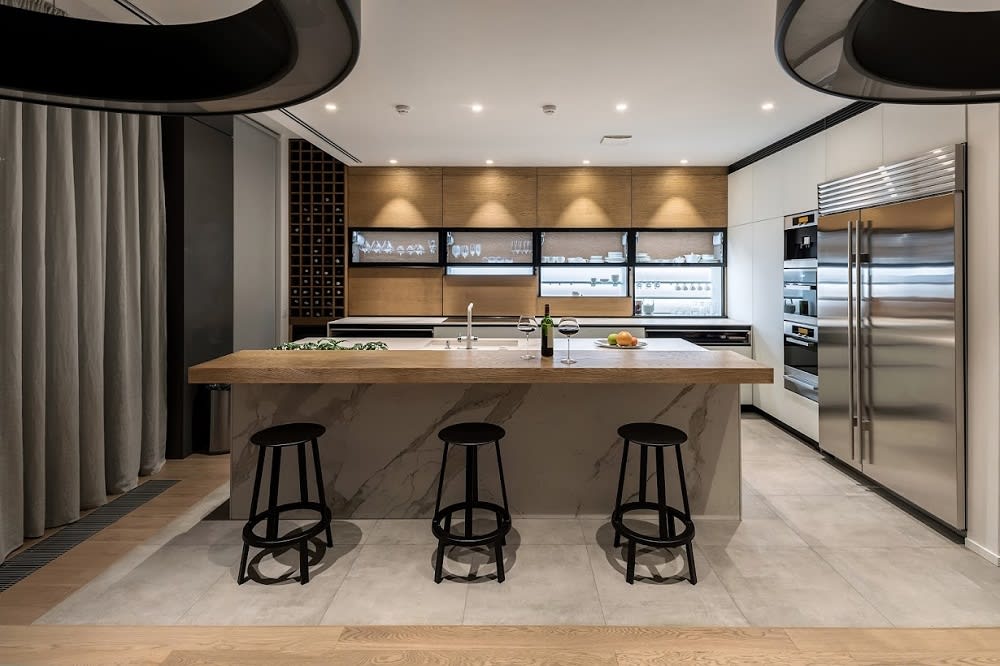 For any homeowner or family that enjoys cooking and entertaining, you can't go wrong with a significant kitchen remodel. As mentioned above, they can have a significant impact on a buyer's decision to offer on the home when the time comes to resell. Beyond that, there are many benefits to a new and improved kitchen space, from increased storage, smarter outlet spacing, and ease-of-use improvements to state-of-the-art appliances.
A Park Slope kitchen remodel can also be an opportunity to create a more open floor plan, which is especially popular in older homes. You can create a more spacious and inviting feel for your home by opening the kitchen to the living and dining areas. This is a great way to improve flow and create a more social environment when entertaining guests.


When adding more storage, consider currently unused or poorly used space. You'll be pleasantly surprised by how even the narrowest nooks and crannies can be transformed into functional storage spaces for spices or cookbooks. As for smarter outlet spacing, think about how you use your appliances and where you need outlets to be. It's always better to have too many outlets than not enough. Regarding ease of use, consider built-in stepping stools hidden beneath the lower cabinets or between cabinets, pull-down shelves, a pot-filler faucet over the stove, and a boiling water faucet.
Updated Bathroom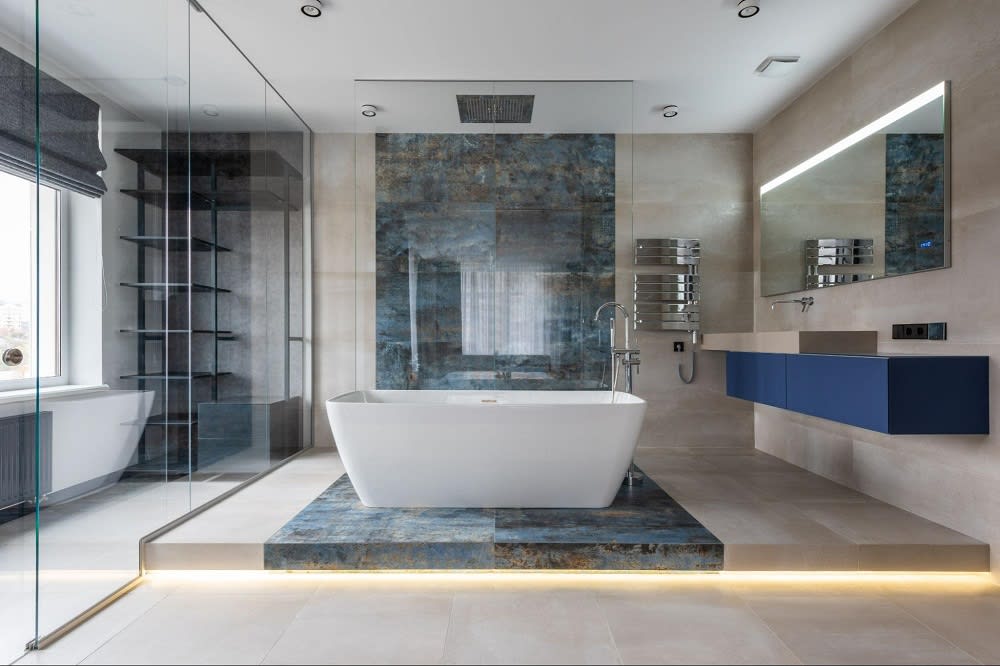 When considering a bathroom upgrade for Park Slope real estate, you can expect to recoup approximately
53%-58%
. For a Park Slope bathroom, you may want to consider adding a luxurious shower or tub. A stand-alone soaking tub can be a real showstopper if you have the space, especially if you place the tub and shower in a larger wet room for easy cleaning. Be sure also to consider in-shower storage areas for shampoo, etc. You could also update your fixtures and fittings and add features like heated floors or towel warmers. For a truly relaxing experience, add entertainment features such as a sound system or fireplace.
Home office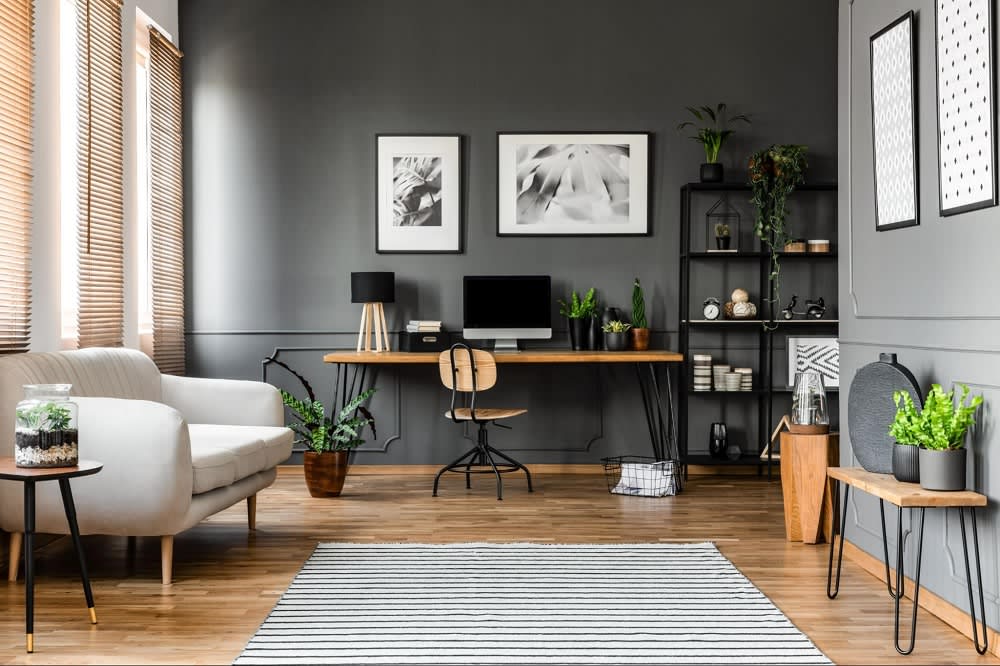 If you or one of your family members works from home or has been considering doing so, now is the time to create a dedicated home office space with exceptional soundproofing. You'll want natural light and good task lighting, and you'll need plenty of outlets for all your electronics. Add a comfortable chair, a large desk with a solid setup for your computing needs, and storage solutions, and you have the perfect home office. If you choose to add a green screen and ring light for better conferencing video quality, all the better!
If you're considering a home renovation this year, Park Slope is the place to do it! With average returns of around 50% or higher, your investment will be sure to pay off. Consider upgrading your kitchen for better cooking and entertaining experiences, updating your bathroom with luxurious features, or creating a dedicated home office space. Whatever renovations you choose, make sure to consider how they will improve your quality of life in Park Slope. If you are seeking your perfect Park Slope home or are planning to list in the near future, reach out to Danielle Nazinitsky for expert guidance!