Closing a deal between buyers and sellers is especially difficult in today's market. Sellers want to recoup their investment and buyers want to feel like they are getting a deal. While certain neighborhoods are increasing in value, most have been stable or fallen, especially in the luxury market.
No matter how impressed a buyer seems during showings, or how compelling the offer, there's always a chance one party backs out. This year has been my most successful year because I have been able to convey to sellers and listing agents that my buyers are "most likely to close" as well as advising my sellers to choose a buyer "most likely to close".
Superlatives were created to make people stand out:
In high school it was "Biggest flirt" "Most athletic" "Best dressed".

With real estate its "Most likely to get approved for a mortgage", "Lowest debt to income ratio", "Best credit score".
Now that we are entering the fall selling season, there will be more buyers making offers on increasing numbers of properties.
Hiring an agent like me is your best bet:
As a buyer to have your offer properly presented & win a bidding war

As a seller to properly market to buyers, generate interest & offers and pick the best one
When you have me as your agent, for buying or selling, you will be "the most likely to close"!
In Contract & Closed!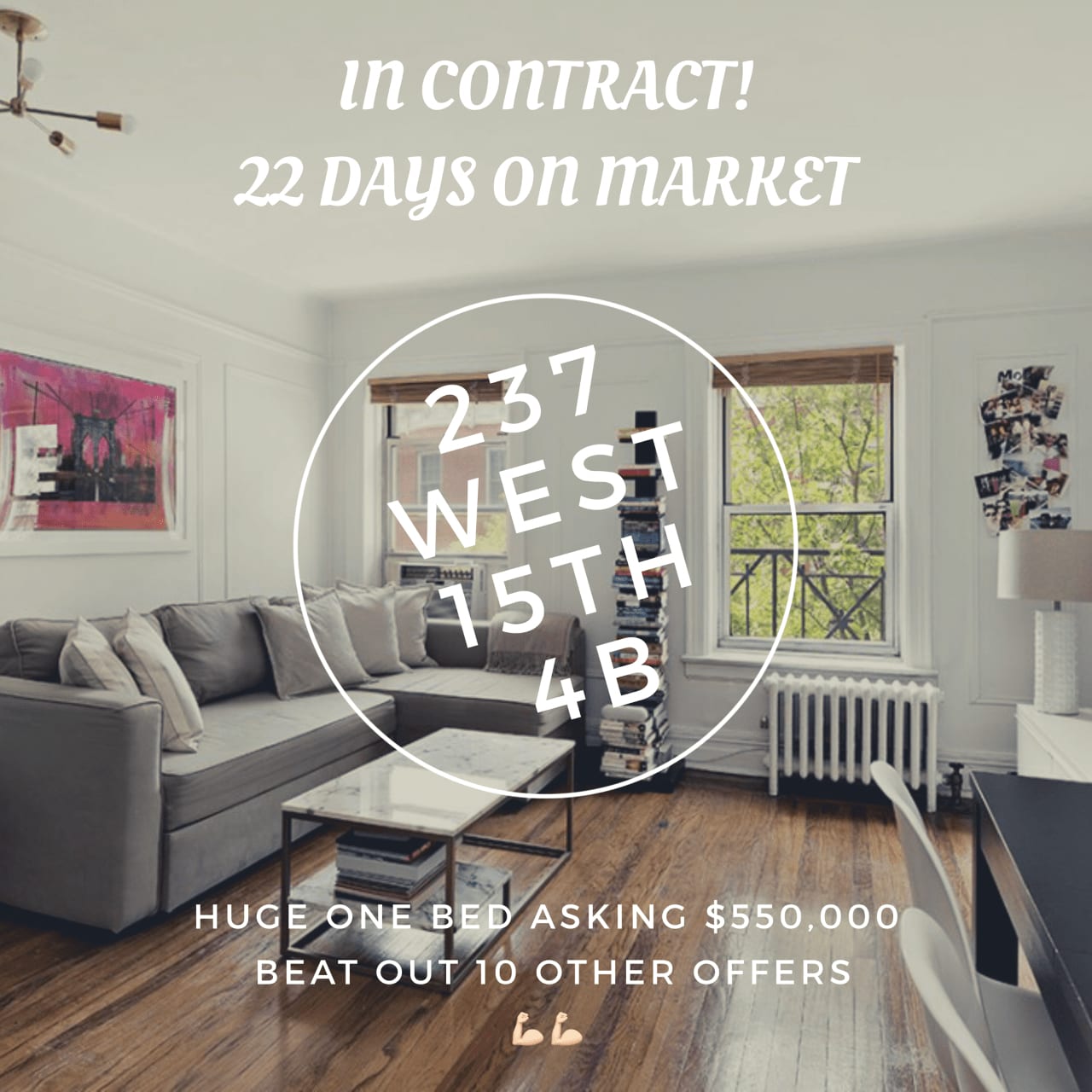 This summer I turned 34 and worked my butt off while everyone was on vacation!!
250 west 16th #LK

856 Saint Johns

223 East 4th #16

186 8th street


317 east 3

27.5 Morton

189 avenue C

500 east 85

430 Clinton


If you or someone you know is considering buying, selling, or renting this fall, please introduce us! No one will work harder or smarter! Call me at 941-2634 or email me
here
!
Coming Soon! 253 Tompkins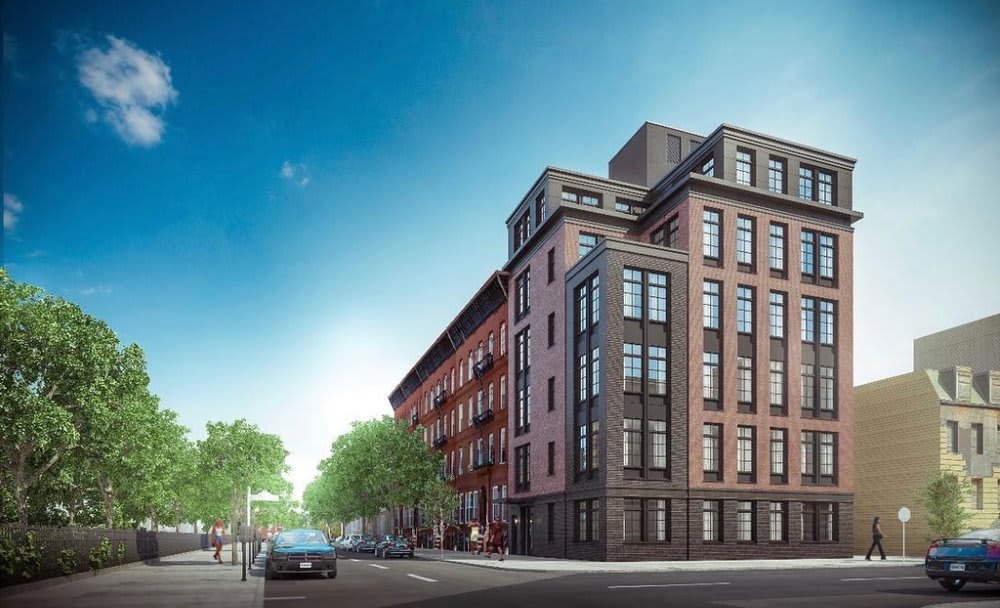 Taking On Brooklyn, One Unit At A Time!
I am excited to announce that I will be heading up marketing Bed-Stuy's premier condo building at 253 Tompkins avenue this fall with my colleague
Avi Alkotzer
.It is a 10-unit building consisting of four one-bedrooms and six two-bedrooms. Prices start at $575,000 for one-bedrooms and $955,000 for two-bedrooms.
Half of the units have private outdoor space as well. The unique features of this building include an elevator, many corner rooms with multiple exposures, super high ceilings, high end appliances & finishes, & central air conditioning (most of the buildings in this area have split AC or HVAC)! There is a shortage of two bedroom luxury condos in the area so they should sell quickly and finishes are seen in new developments priced over $1,300 per foot so this is a great value.
Happy Birthday To Archie!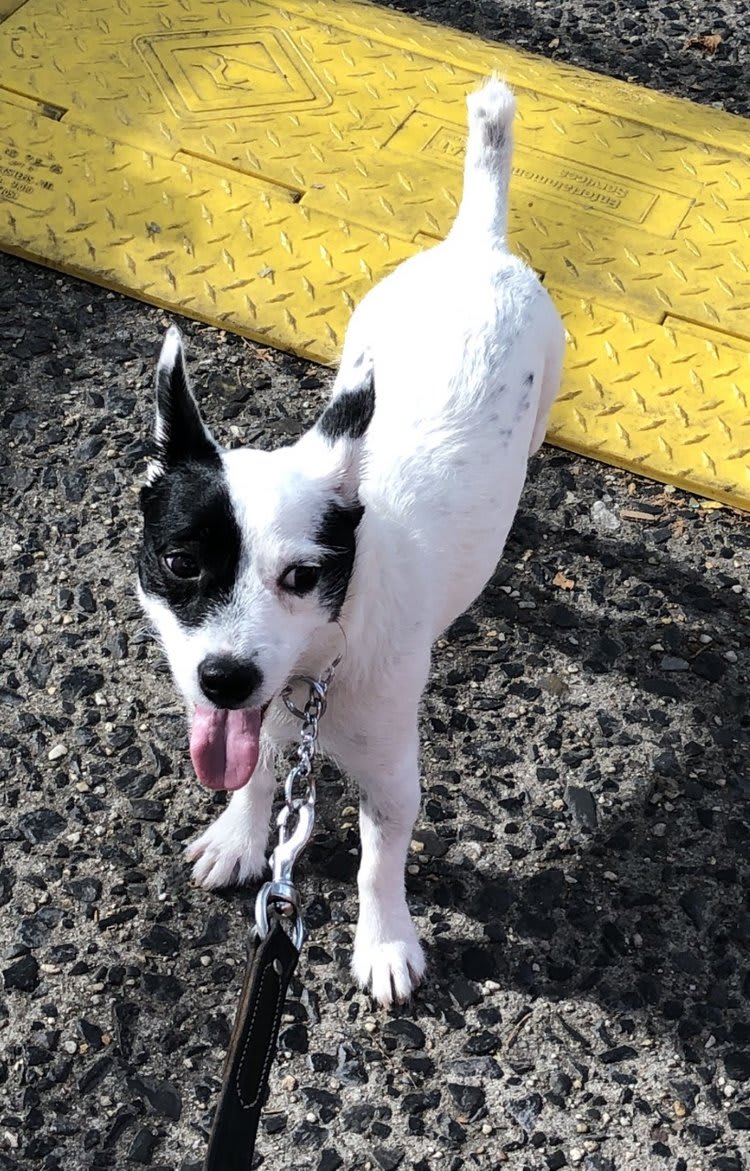 Turned Two August 28th!
Archie is out of puppy mode and officially an adult! We were able to have one play date this summer in Bed-Stuy and he is excellent on the subway! If you would like to have a play date with us, email me
here
.